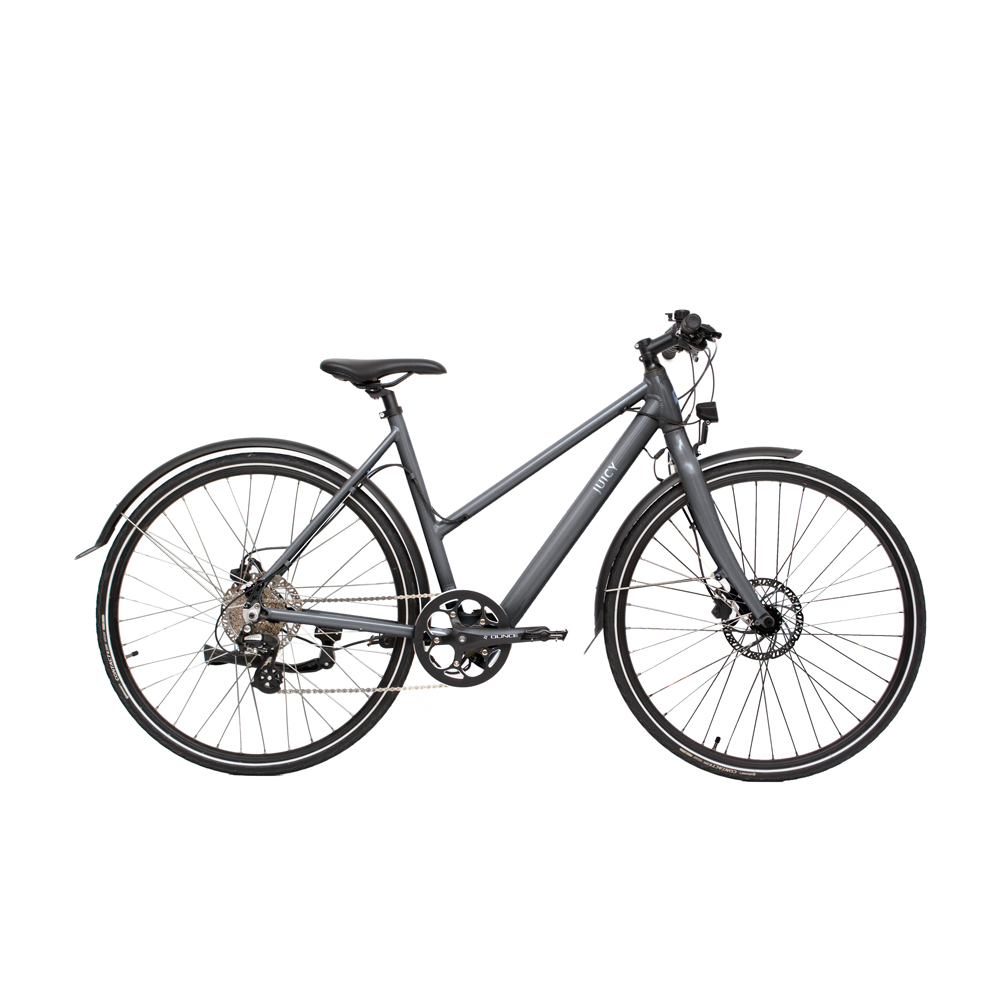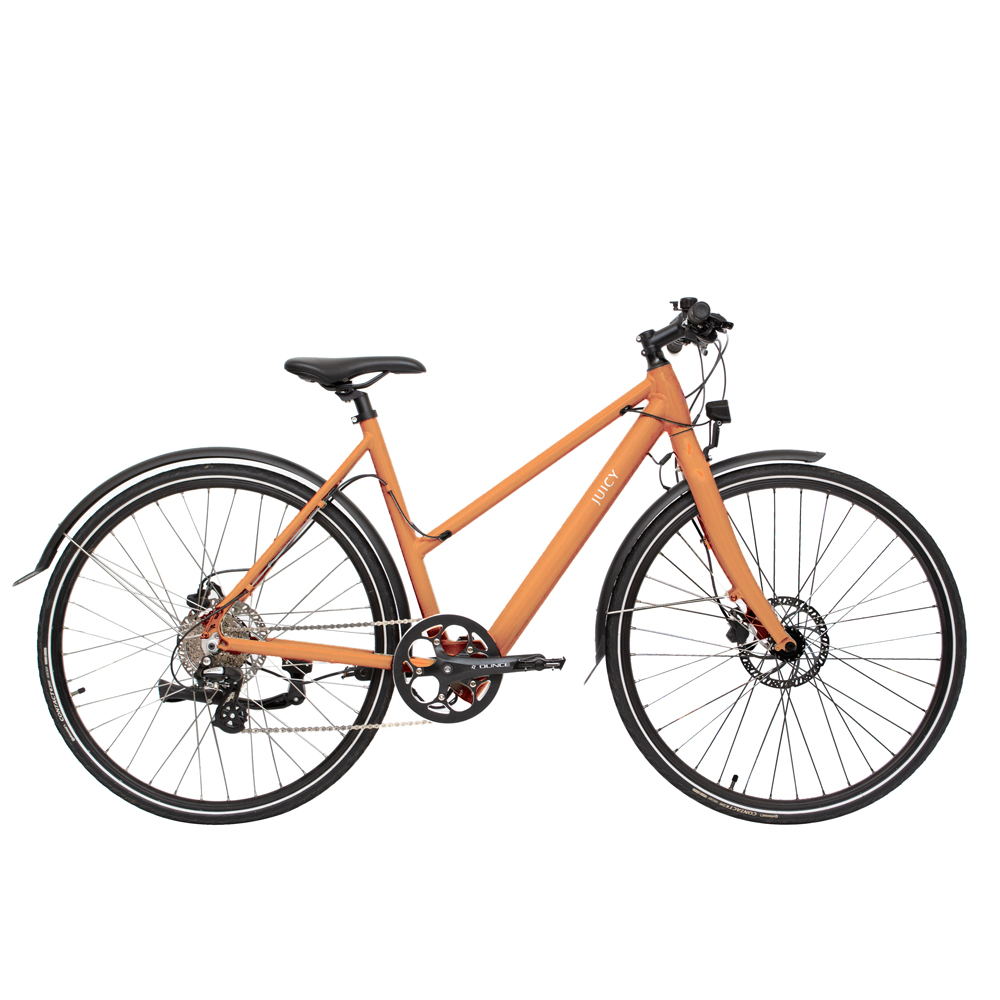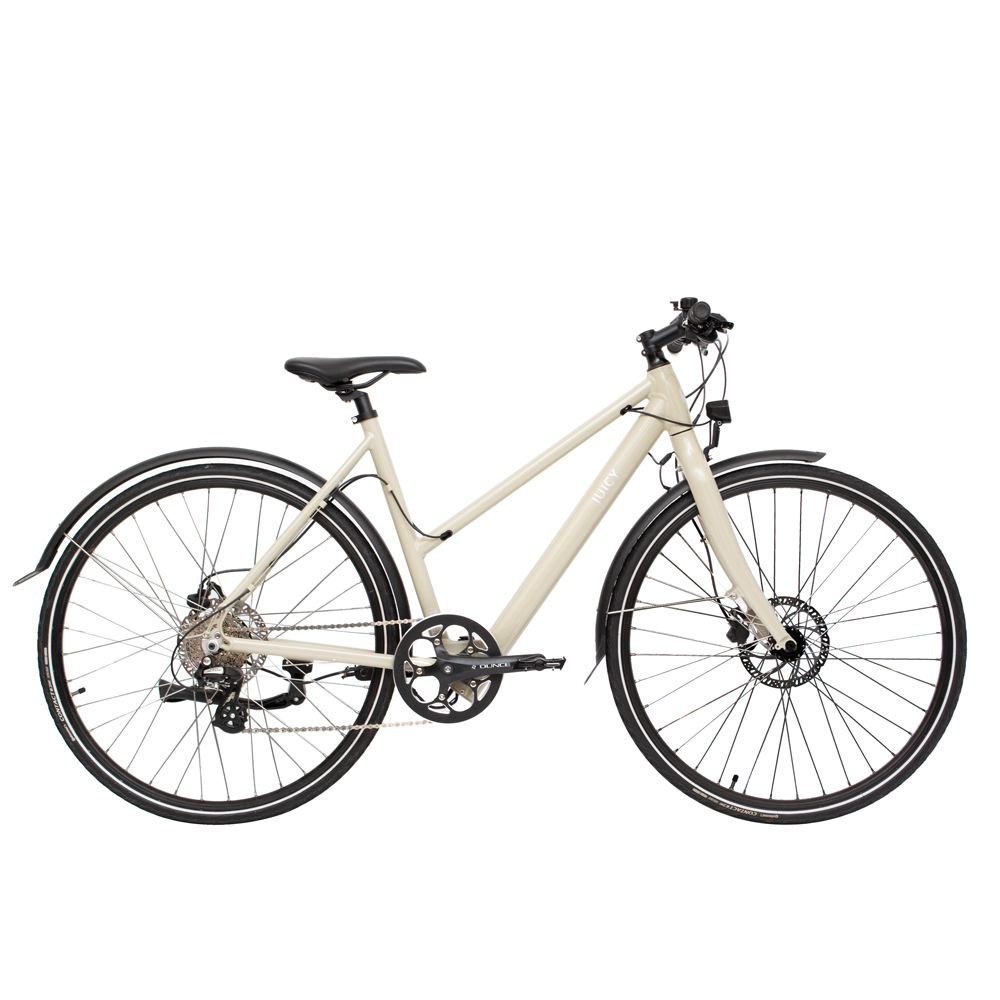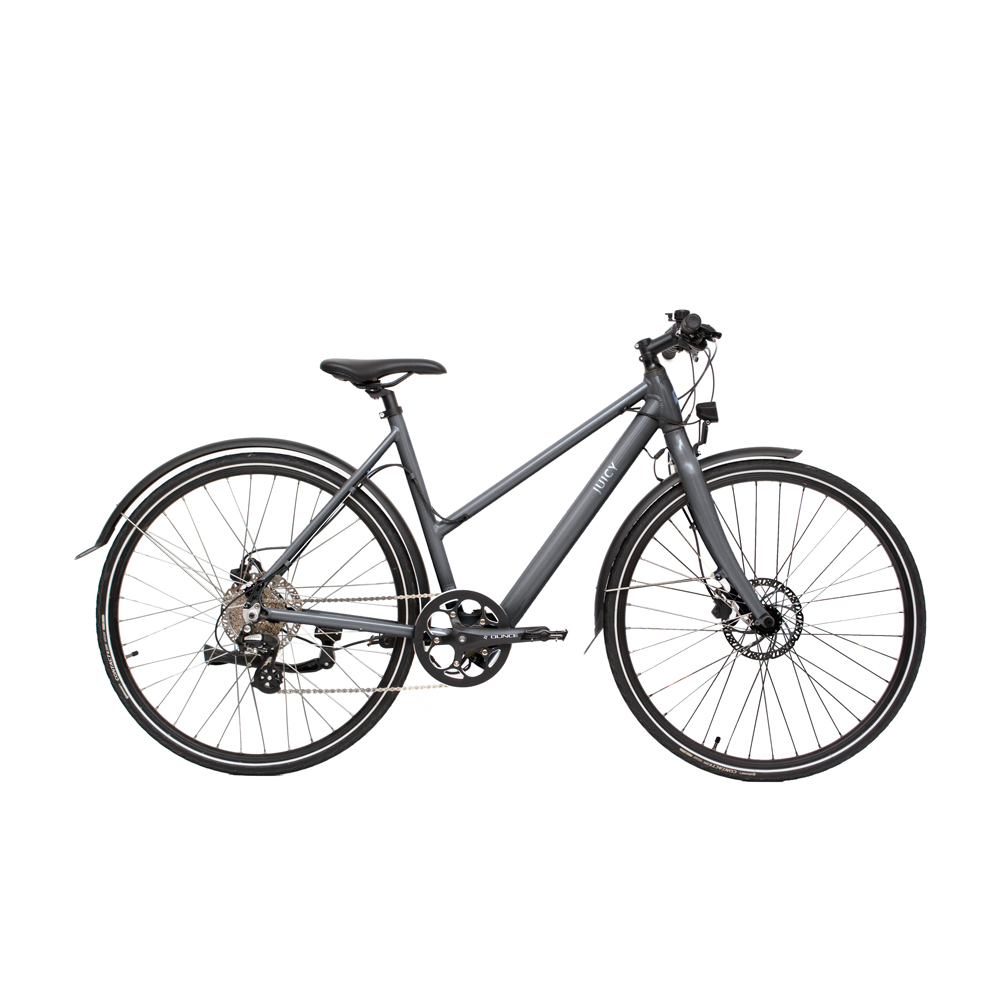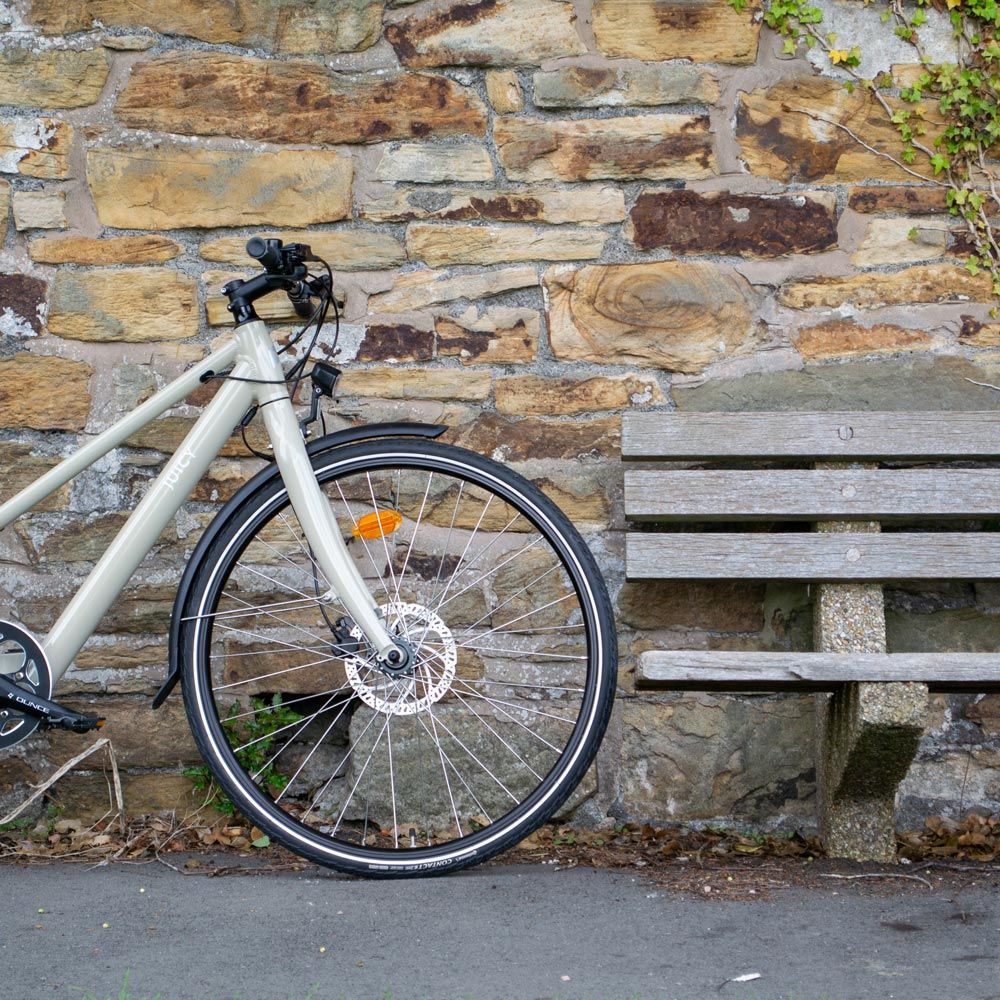 Lively and adaptable, our ultra-lightweight e-bike will breeze through your commute without breaking a sweat (and you won't either). With a discrete high-torque motor and integrated battery, it's everything we love about the Ticket, with a more slight, open frame.
With a near-silent, stealth-like high torque motor from Aikema, which is smaller, lighter and more powerful than others in our range, Open Ticket is just what the discreet electric cyclist needs.
It's lightweight – just 16.5 kg. With a more petite Open frame than its namesake, the Open Ticket is now more accessible than ever.
Battery: Hidden within the frame is a Samsung battery capable of taking you 35-55 miles.
Open Ticket's electric torque sensing system is now well-proven. It will work with you, precisely multiplying your effort on the pedals instantly – tap Open Ticket's pedals, and away you go.
The Open Ticket's drive system is so smooth and silent that nobody will hear you coming, and the battery is so well hidden no one will guess you're an electric bike rider.
Learn more about the UK's Cyclescheme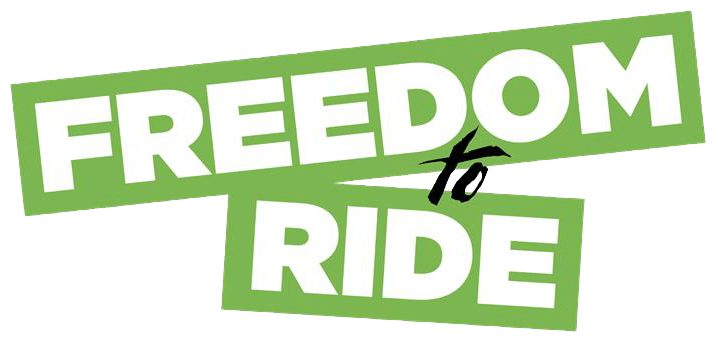 Specifications
| | |
| --- | --- |
| Colour | Graphite, Apricot, Edale |
| Battery | 375WH/10.4AH |
| Frame Size | 18" |
| Gears | Shimano 8 Speed Acera derailleur with paddle shifters |
| Lights | Commuter pack: front (integrated) and rear LED light. |
| Loading | 100kg |
| Motor | 250W High TQ hub from Aikema |
| Mudguards | Included |
| Range | 36-56 miles |
| Sensor/Controls | Torque |
| Weight of Bike | 16.5kg – super light E-Bike! |
| Speed | 15.5mph |
Colin's top 5 folding bikes for the Summer
Thinking about getting out and about on a new e-bike this summer? Colin discusses his top folding e-bikes